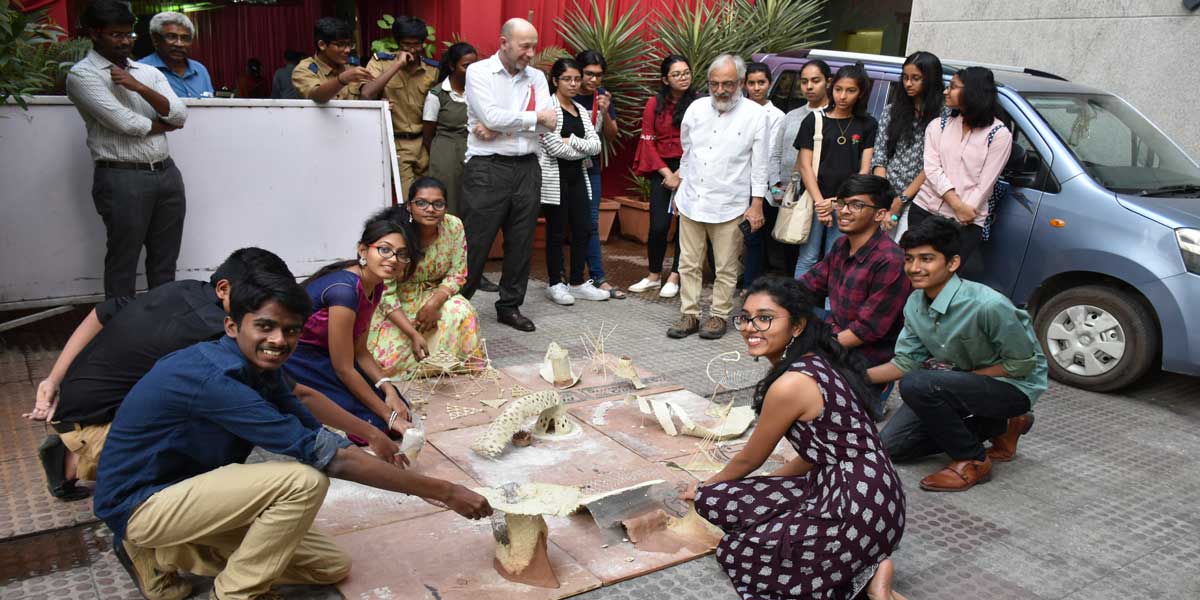 The Bachelor of Architecture Program at the ICFAI School of Architecture (ISArch) prepares students for a bright career as a well-equipped architect in India. It is a five-year full time degree program with 10 semesters of continuous evaluation in coursework, design projects, research and practical training.

The uniqueness of the B.Arch. Program at ICFAI School of Architecture lies in its approach towards bridging the gap between academia and industry. The curriculum made is to attain a synergy between design education and the role of an Architect in the society. Thus justification of the profession will be attained by providing better environments for contemporary societies.

The program is contemplated in modules for more variety and flexibility. The curriculum is based on the principle that a set of courses will make up the structure. Thus each course is self-contained but also acts as a bridge between what precedes and what follows.

The workshop-based hands on education will evolve students towards real-time projects. Each workshop exercise has an expert in theory and various practicing architects guiding the students to realize their ideas for practically implementing them.
Professional Core (PC) Course: A Course, which should compulsorily be studied by a candidate as a core requirement is termed as a core course.

The weightage in terms of credits is 45%

Building Sciences and Applied Engineering (BS & AE): A Course, which informs the professional core and should be compulsorily studied. The weightage in terms of credits is 20%

Elective Course: A course which can be chosen from a pool of courses and are of two types:
Professional Elective (PE): which may be very specific or specialised or advanced or supportive to the discipline/ subject of study or which provides an extended scope.
Credits: 10%
Open Elective (OE): Which enables an exposure to some other discipline/subject/domain or nurtures the candidate's proficiency/skill.
Credits: 5%